Coins, Stamps & Currency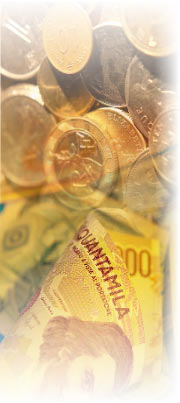 Stamps:
We maintain a large inventory of U.S. and World stamps and covers. We also offer a new issue service for many countries of the world, U.S. First Day cover service, albums, mounts and album supplements for all major manufactures.
Coins:
We maintain a large inventory of U.S. Commemorative coins and coins from Colonial to Modern, World, and Ancient silver and gold coins in a wide range of prices for both the beginner and advanced coin collectors.
Currency:
Our inventory of currency includes large size Notes, Fractional Currency, Small Size Notes, Colonial and Continental Currency, Confederate State Notes and a large selection of World Bank Notes.
Tell us what your looking for:
Please either fax us or email us a list of the items you are looking for and we will be happy to assist. All orders and inquiries will be met with prompt service and attention.
Monmouth Stamp & Coin Shop
10 A.M. to 5 P.M. Monday thru Saturday
39 Monmouth Street
Red Bank, New Jersey 07701

Tel: (732) 741-0626
Fax: (732) 741-0479
Welcome | Coins & Stamps | Sports Cards | Postcards & Accessories | Display Cases | Location | Contact Us
Copyright 2002-2007, Advertising Solutions, Inc. (a DE Corp.) All Rights Reserved.
Direct all technical and marketing questions regarding this web site the the webmaster.
Legal Info | Terms of Use